Nicos Incairne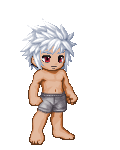 Last Login: 04/27/2016 2:12 pm
Registered: 12/24/2006
Gender: Male
Location: Okinawa, Japan
Equipped List
No items equipped.
Interest Tags
Favorite Movies/Anime
Favorite TV Shows
Favorite Reads
Favorite Music/Bands
Hobbies/Interests
About
Journal
The Vagrant Gamer's Journal
Idle ramblings, notes, and possibly valuable insight of this vagrant gamer.
Signature
The Vagrant Gamer is possession and currently playing:
PC: (Nothing atm); PS3: Lost Planet; PSP: Prinny: Can I really be a hero?