nicollpickle2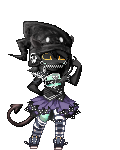 Details
Last Login

03/29/2017 2:02 pm
Gender

Female

Birthday

06/21/1987
---
Interests
Favorite Movies/Anime
Favorite TV Shows
Favorite Reads
Favorite Music/Bands
Hobbies/Interests
About
razz
lol... thanks luke... <3
this is my new account... seeing as though it is impossible for me to acess my original account... (nicollpickle)
i would love any donations to help me gain back what i had... i know its going to take a long time, since what i had was well over 20 mill worth... im a big hat, scarf and glasses person... and im also saving up all my tickets... which would also be an awesome donation...
i guess the main items i wish i could have back would be my omg and nitemare scarf.... but as i said, will take a long time... other items i lost includes... 150k pure, horns, angelic pendant, seal slippers, golden laurels, and i cant remember much else..
this is just a very old inventory picture on my old account, there are a lot of items missing, but you get the basic idea of what i lost...
**donations**
thank you so much whytewolfe for your many donations
heart
-snow witch, go phone, black goldfish, grace of aphrodite, silver bff necklace, 25k tokens
teadoe - elemental hair
? - Jenny's Sweet Open-Toe Shoes
acey_XI - 550g
Jen-Til - 20k
heart
heart
BB - kiko's cake
heart
<3 thank you very much!!
Friends
Viewing 12 of 20 friends