Interest Tags
Favorite Movies/Anime
Favorite TV Shows
Favorite Reads
Favorite Music/Bands
Hobbies/Interests
Favorite Games!
League of Legends, Legend of Zelda, MineCraft, Elder Scrolls(Any), Pokemon, Guild Wars, RuneScape, Tales of Symphonia, Soul Calibur, Super Smash Bros.
Nevros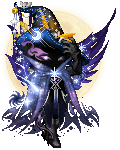 Registered: 01/11/2008
Gender: Male
Location: O' Canada
Occupation: Pirate
About
Ahoy tharr, mateys!

My name is unimportant. You can call me Nevros, or Dazsos. Or whatever nickname you decide is fitting. Nancy isn't a fitting nickname.

I'm an avid gamer, roleplayer, and artist. My favorite genres for any RP, game, or movie has to be fantasy, usually in a medieval setting. Swords are sexy, no homo.

Procrastination is another of my traits, and I'm going to exercise it now.