About

Not online as much lately, busy busy busy.
Or I'm just playing Flight Rising. ;D


Welcome to my cozy little profile!

A bit about me,
-I am 21 yo.
-I am a pretty antisocial person, total recluse really. Crossed with a dose of sarcasm and a dash of friendliness.
-I'm continuing my education for a B.A. in Interactive and Game Design, focusing mainly on interactive web design. I've previously achieved an Associates in graphic design.
-I really hate drawing. I know this is strange as an artist who relies on drawing skills, but I just don't like it. I prefer painting whether with oils, gouache, or by digital means.
-I like to learn languages, I'm terrible at it, but it's something I enjoy.
Currently I'm attempting to learn Russian. Здравствуйте! Как ваши дела? Спасибо, хорошо. Хорошего дня!
-I love my animals to death. My cat is my child, I could literally talk forever about him. He's a psycho Siamese with a big attitude, but he's my psycho and I love him anyway! I also have a cute Sugar Glider who I adopted years ago from a family friend. And recently we've gotten a doggie. Honestly he's an idiot, a brilliant idiot, but an idiot none the less. He likes to run, trips over his own feet, constantly is stealing things for hoarding, and sleeps with his legs in the air. Idiot. ;3
-I am an avid gamer. I will crush anyone on N64's Smash Bros or just Smash Bros in any form in general. I love L4D and ******** around with the zombies. I also play World of Warcraft pretty religiously, it's a bit ridiculous sometimes.
Shammy
Monk healz ftw! I spend most of my time PVPing. Currently stationed on Sargeras.
-Also I do enjoy vending somtimes, I suck at it, but it's a nice relaxing-ish way for me to acquire things. Since acquiring things in real life costs real money which I really don't have much of as a broke a** college student. :0 Good stuff yo.
-Want to get to know me? Simply send a pm, seriously though - send a ******** pm before you send me a random friend request, preferably a literate pm or I'll probably ignore you any way.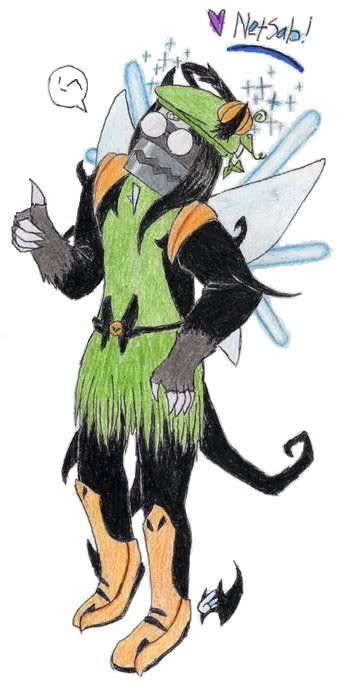 Avi art by Autobot <3
A.Bot is an epic friend and is like the only reason I'm still on this site, well, that and pixels.
Friends
Viewing 12 of 38 friends
Journal
Art and Avis and More
Signature