Nerosity
Details
Last Login

03/10/2014 5:21 pm

Member Since

07/03/2011
Gender

Female

Birthday

09/17
---
Interests
Favorite Movies/Anime
Favorite TV Shows
Favorite Reads
Favorite Music/Bands
Hobbies/Interests
About
Hallo, I'm Nero

My irl name is Jazmin and I'm a Canadian
I'm normally in the CB or minishops.
I like to donate to nice people when I'm not questing

I say really weird things sometimes...
I am slightly a fangirl.

I have two
little devils
kitties
~~~~~~~~~~~~~~~~~~~~~
Thank you 4eva the antionish anon

Journal
Art & Signs
Where I put all my art and signs I bought/received.
Multimedia
Signature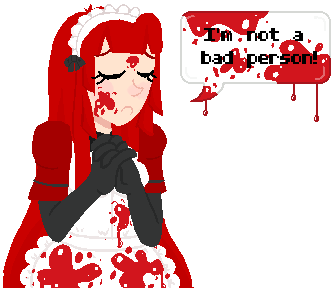 questing the near impossible detached demoness


"gee, who's gonna clean up all this blood?!"


sigart by Retro-tan