Nekotwins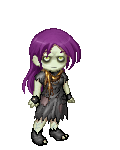 Last Login: 02/04/2016 5:59 pm
Registered: 03/08/2007
Gender: Female
Equipped List
Interest Tags
Favorite Movies/Anime
Hobbies/Interests
Wish List
About
I'm into getting trash for my twin sister so you can make me your dump for all I care. Whatever you want to give to me, I'll take it.
Journal
Nekotwins' Rants
I get mad at a lot of stuff so I'll rant about it here.
Signature
I'll take all of your unwanted items. Just PM me about it or start a trade.