Nekoofdeath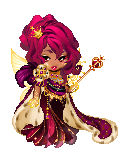 Details
Last Login

03/08/2014 11:42 pm

Member Since

01/15/2007
Gender

Female

Birthday

10/29/1992

Website
---
Interests
Favorite Movies/Anime
Favorite TV Shows
Favorite Reads
Favorite Music/Bands
Hobbies/Interests
About
Friends
Viewing 12 of 96 friends
Journal
Nekoofdeath's Journal of Awesomeness
Y HARRO THAR!!!

Hey there, I'm Nekoofdeath and this is my JOURNAL OF AWESOMESS!! and it pwns. I plan to write about random crap, whatever suits my fancy. And I will probably not write much, but you never know. Later.
Multimedia
Signature

Send me your ink/bugs?



25/500 white inks
My free lvl 5 crafting services!

Quest for Michael\'s Wings


[url=http://www.gaiaonline.com/forum/t.88133327/]Check out my progress here!