About
My favorite animes are Fullmetal Alchemist, Trigun, Sailor Moon, and Hamtaro. Hamtaro is the BEST ANIME EVAR, because my canon actually happens, instead of my noncanon dreams being crushed. My favorite mangas are FMA, Angelic Layer, Bizenghast, Cherry Juice, D. Gray Man (thanks to Hoffnung:D), Leave it to Piyoko, Akuma to Dolce, Alice in the Country of Hearts, Pita Ten, Pet Shop of Horrors, Fall in Love like a Comic Book, and that's all I can think of.
I LOVE music, but I
HATE IT WHEN
people tell me I 'can't listen to that type of music because it's so fake.' What?! What makes music fake? I believe that REAL music doesn't need labels like 'emo', 'punk', or 'pop'.
More later, I'm tired.
See the note about the Ed ninja:

That's all the proof I need to know I exist! Durn Str8t!~ I am a PROUD FANFICTIONER! >: D My profile is so bad...more renovations coming soon!
NO POINT IN THIS ICON!
<<nickelback?>>
<<trufax>>
WINHAM!
Friends
Viewing 12 of 32 friends
Journal
Dear Online Journal...

Basically, what happens in my weird life. But its a nice life...
Signature
Happy Halloween, children.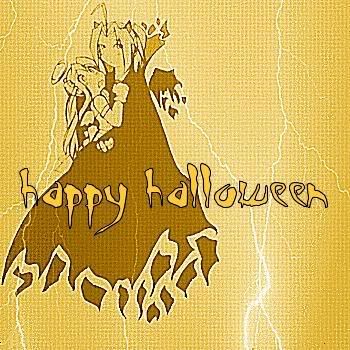 Goodbye, FMA. It'll be a weird Halloween without you...



Your freaky obsessed fan,
~Neem