About
Name's Neamhurchóid, meaning innocence ... yeah ...
Awesome-y awesome people with munniez!
broken.crayons
Sith_Master_Steve
Witness The Failure
Shady Person
Odin the Paladin
Zaihaku
Xx_Yuuki_xX
And as if broken.crayons wasn't good enough to me, look what she made me!!!!!!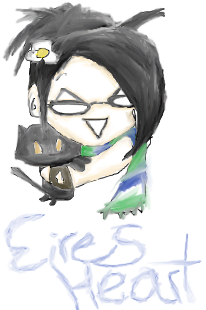 It's so perty-ful!!!
My likes:
- Freakin' people out with my odd psych outbursts.
- Watching telly in the wee hours.
- Music (see the interests thingy)
- Mah fwends

,
- people who give me money and avi art ... *coughcough*,
- Cookies!
- Rupert Grint & Eric Szmanda, or however it's spelt ...
- Advertising, and lots and lots o' pictures.
My dislikes:
- Exams. They're so ******** up, it's not even funny.
- Getting up early.
- Alarm clocks.
- 9 o'clock starts.
- Walking to the CEC in the rain from my house.
- Psych reports.
- R&B and dance music. D:
-
not
lots and lot o' pictures. U_U
I'm going to UCC and studying Applied Psychology. I could tell you what Freud says about your nervous tick, but I won't scare you further.
Be my friend and I'll love you forever!!! I also live the quote, "Genius requires insanity". Very true that.

You may have tangible wealth untold:
Caskets of jewels and coffers of gold,
Richer than I you can never be,
I had a mother who read to me.

What type of Fae are you?
You Are Dr. Bunsen Honeydew

You take the title "mad scientist" to the extreme -with very scary things coming out of your lab.
And you've invented some pretty cool things, from a banana sharpener to a robot politician.
But while you're busy turning gold into cottage cheese, you need to watch out for poor little Beaker!
"Oh, that's very naughty, Beaker! Now you eat these paper clips this minute."
The Muppet Personality Test
http://www.blogthings.com/themuppetpersonalitytest/

I just like pretty things telling me what I am.
I like signs. Make me some?! *pulls the puppy dogs eyes*
Guild Spot: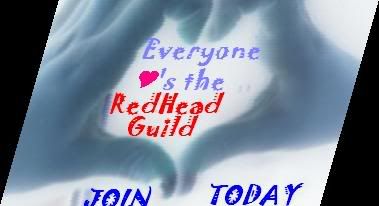 It's a guild for red heads, blondes, brunettes, blues, purple, orange, whatever you might be!!
Join now, or else you'll be left out. U_U
And remember dear peoples, as you leave this page,
Ooh, food my Knuffelz??

You have reached the end, feel proud?
Friends
Viewing 12 of 27 friends
Journal
Eire's blog-like-thing
Tales of some such, nonsense, stuff and a bit of normality ... wait ... I dreamed that. (commentz says the sheep!! You've got to do what the sheep says.)
Multimedia