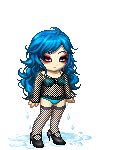 Birthday: 01/22
What I want!
About NaughtiexxPussie
Hello, all!
I am NaughtiexxPussie.


I'm 21 years old and I love to party and screw.










Shoot me a message sometime.
It might take me a while to get back sometimes, but I'll always do my best!!!!



Don't be afraid to talk to me or ask me about anything!

What I'm Sayin'
Posts per Day: 0.01
Total Posts: 10