About
Art (c)

Miriki-Chi (deviantART)




Profile layout/coding (c)

they go





Featured Avatar:

March 18-24, 2013 - [x]



Salutations good madam or gent!

My name is Catherine, born October 15th, and I'm a twenty years old junior student in university. I've been a denizen of Gaia on this account since '07, but I've been associated with it since '03 while on my first. Abandoning my first when it was hacked, I hopped onto my mule, NaomiNaomi, and this has become my main account since.

My activity has been sporadic due to uni, but I make it an effort to log in and give a good hello to the threads I frequent most. You can typically see me in the Breedable/Changeable Pets subforum followed by posts in Art Requests or Art Freebies asking for art. Other than that, I don't travel far from the B/C.

I'm an avid roleplayer, not too much a conversationalist, studying Psychology in university, and a lover of everything cute. I also really, really, REALLY

love

lolita, almost to the point of an obsession. My favorite styles are sweet, hime, gothic, and sailor. However, because I am radically poor IRL, I cannot dress in the fashion. So I pride my time dressing up my avatar instead to remedy such a lackadaisical wish, haha. If you'd like to see some of the avatars I've dressed in the various lolita fashions, click here.

So there really isn't much more to say here, is there? If you wish to know more about me, feel free to shoot me a PM. My inbox is always open. Have a good year human, your time has been appreciated.



If you wish, you're free to add me as a friend on any of these:

deviantART:

Nana-Blank

Tumblr:

magnolia-petal
Journal
Nana's Journal
So time to make use of this damn thing. This is a collection of private thoughts from this hopeless soul here. Obviously, since they're private, the entries are only for the author's eyes.
Signature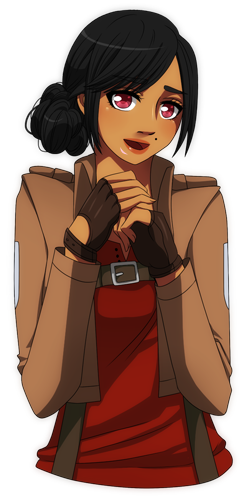 "You're a blossom pretending to be a weed."

Plot with me at Beyond Walls!

[tumblr]

Always questing charms!

Shakuntala art by sonkahalx3 @ dA.