About
Hey there! Thanks for dropping by my profile! Huh, I guess I should get around to introducing myself since this
is
my profile and all.
The name's Nancie. Yay for parents who spell out their children's names differently than the norm! I'm an 19-year old college student who is proud to be Canadian. Canada, whoo! Ethnically, I'm Chinese. Want to know a random fact? I technically speak 3 languages! My Chinese (I speak two dialects) and French are kinda fail compared to my fluency in English, but it's something I'm determined to work on.
Anyway, I'm a complete animal-lover. For serious. Sharks, snakes, bats, crows, whatever! I think they're all very fascinating! My real obsession lies with cats, though. I have two of them, actually.
Yay, that's it! Don't be afraid to drop off a profile comment or even send me a random PM! I'll lurrrve you if you do. <3 <3

by Mayasuke
by Ice Cream Sundae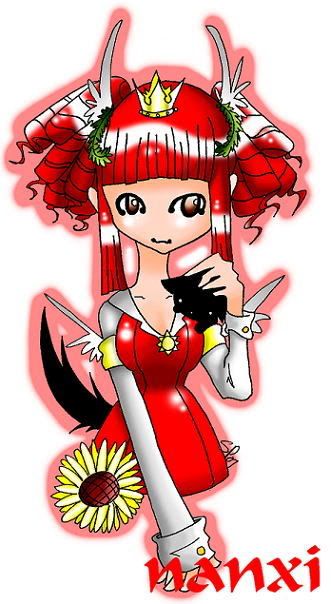 by Explosive Fairy
Friends
Viewing 12 of 50 friends
Journal
My Small Cubicle
I like to type so I make stories but I'm picky about the plot, originality, and attraction, so it'll take a while to write a story. I also write a bit about myself, because I like to take a break from stories for a little while.
Signature
I love random PMs