About
I... am a ninja, Master art of fighting and Stealth.
Pfft! Yeah whatever. I'm a pansy and I'd rather play World of Warcraft than ride the city bus. I'm waaaaay short, and I'm not getting ANY taller. Greeeat...
I'm an insane Roleplayer, and will join just about any RP, though am a big fan of fantasy roleplays. PM me to do 1X1 RP's too. I'd like to say Anything Goes, But people have ruined that for me.
I've just got my first job. I hold signs for open houses. On the corner. I've had to explain to a lot of people that working

on

the corner and

working the corner

are two very different things.
I tend to be a flirt. So watch out.

Just kidding

, I'm no home-wrecker or anything. In fact, I have really low self esteem.
I'm a little behind, as far as cosmetology goes. I'm Nineteen years young, and JUST learning how to apply make up that requires more than thick chunky eyeliner and pink lipstick. Now... it's prettier? Haha. Whatever.
Take a glance at my shop, and purchase some artsies if you'd like!

NEW!

I also make signs! : D
iiSmokahontas is my BEST ******** FRIEND. ******** with her, I ******** you up. Love that girl man, I ******** LOVE that girl.
I'm leading the Graduated/legal life now. And Honestly? It's a whole lot more boring than everybody else made it out to be. I mean hell, My life consists of waiting for college to start, hanging with my Girl, and playing on the computer.
I played Tuba in high school, and I was the leader of the low brass section, considering I'm also a Trombone player. I was ALSO the principal of the Alto section in the Advanced Choir. I ran my high school's Gay Straight Alliance, and our Showchoir club. OH! AND I participated in theater. A lot So the word Busy didn't begin to cover it, sweetcheeks.
P.S....
For the

Horde

!
Zimmy.
Naki.
Harlee.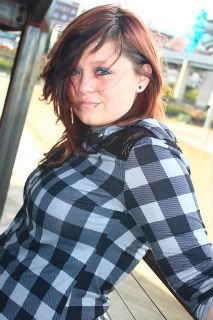 Friends
Viewing 12 of 193 friends
Journal
Chronicles of Sin//Chronicles of Virtue
A story, loosely based off of a current roleplay of mine. All Characters will have Cutesy Drawings eventually, but for now, deal with cutesy avi's! :]