About


I hope the bright colors in here don't blind you...too much. I refuse to change this layout, I still remember how long it took me to make it way back when.

Speaking of which, this account was formerly known as Hanajima Arashi, and before that, Hanajima-chan.

So, first of all, please recommend quality AMVs to me! I'm always on the lookout for good ones.

I have a Tumblr in-progress: http://fushiginakunino.tumblr.com/
I hope it will get more interesting as time goes on. At the least, you can find pictures of Japan and anime and stuff there.

For the 'less blindingly obvious category,' I'm an East Asian Languages and Cultures major. Wow, an anime fan who's likes Japan. Unheard of, I know.

My favorite anime series is Inuyasha, and always has been. I enjoy how much this seems to irritate people. You can see the rest of my anime/manga history on my Anime-Planet profile.

Well, that's all I'm going to say about myself for now. I suppose if you really want to know something you'll ask. Then again, I doubt that anyone reads these things anyway.
Friends
Viewing 12 of 41 friends
Journal
~*Hana's home for obscure thoughts*~
Hm, I guess this'll just be for writing in when I feel like it. Beware of rants, because I happen to love writing them. xD
Signature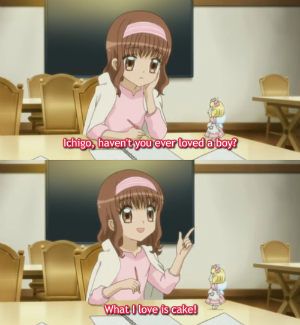 #1 Inuyasha fan, anywhere