About
But you can call me Nana.. or Nanachuu.. whichever floats your boat.
I was born on and still live in Long Island, New York. I am 19 years old and was born on Monday, December 5th, of 1988; at 7:43am.
AND... I was born on Monday, April 19, of 2004 here on Gaia. >.o
My interests/likes include:
Sleeeeep; Morgan-poopoo; The rest of my friendss; Hanging out with my friendses; Gaia; Reading; DDR; Food; Anime Manga; Anime Conventions; Acting like an idiot at conventions with Lorena; Harry Potter; Kitties; Cream Soda; Music; Hypernesss.
My Dislikes/irritations include:
Posers; Liars; Change;Back stabbers; Most of my family.
And last but not least, I am going to dedicate the last bit of information to my besteresteresteresteresttt friend evverrrr. Morgan! ~~~ M o m o b e l l, here on Gaia.
She is the coolest thing that ever happened since canned bread!
Oh my gosh she must be uber cool then huh? O:
And uh, that's all I can think of to say about her. xD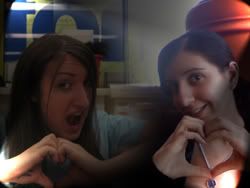 Momo and Nana <3
Journal
Nana's Journal
Welcome to my life.
Multimedia
Signature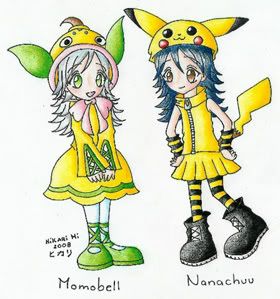 [♥]M o m o b e l l has Pubic Lice.

[♥]Nana loves comments.<3

[♥]Formerly: MewRini.