About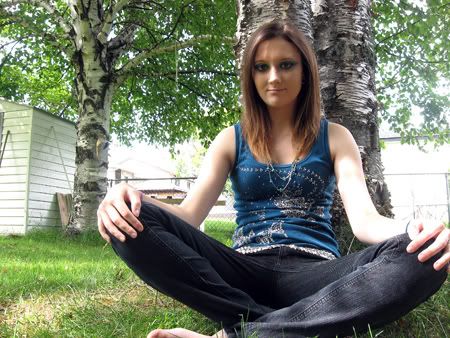 Hi, I'm Emma. I'm twenty-three and I currently reside in NW Ontario, Canada.
(though many people seem to think I live in Minnesota... they look very similar)


This pretty much sums me up:

INFJ/gemini/4 enneagram.
HSP/empath.


my boyfriend


zef!
live concerts, musicmusicmusic
source energy
spirituality
philosophy
symbology/ancient wisdom
consciousness science/spirit science/metaphysics
holistic health/nutrition
the Zeitgeist Movement and the Venus Project


wandering around in foreign countries/cities
roadtrips and travel
flying at night
action/extreme sports!
green
photography
adventures
richard simmons workout tapes
earl gray tea, green tea, chai tea... okay (almost) any tea!
Death Valley, San Francisco, Paris, Havana
synesthesia
this mind-blowing thing called life, in general



random comments and PMs make me happy :]
GET ME THINGS OFF MY WISHLIST AND I WILL APPRECIATE IT GREATLY/ LOVE YOU FOREVER! :]
Namaste, friends!

Friends
Viewing 12 of 54 friends
Multimedia
Signature
There is no coming to consciousness without

pain

. People will do

anything

, no matter how absurd, in order to avoid facing their own

soul

.

One does not become enlightened by imagining figures of light

, but by making the darkness

conscious

~