MusicalDream412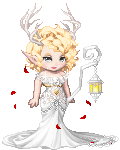 About
Name:
Wolfie

Age:
20
Grade:
College Junior
Things I Enjoy:
violin, many different types of music, art, Harry Potter, Star Wars, video games, Bleach, a whole lotta anime/manga, movies by Hayao Miyazaki, tennis, knitting, and a whole lot more.
Things I don't like:
Rap, Hip hop, sour things
Don\'t click this link...
The art that was here is now in my journal here is the link to the page if you wish to see it
[x]
Friends
Viewing 12 of 15 friends
Journal
My Journal
My Journal
This is the journal where I write things when I feel like it and give general updates.
Multimedia
Signature
CURRENTLY QUESTING