Musical Imprint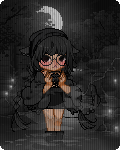 Equipped List
About
Amanda (Panda).
21.
Taken, and happy with it.
I have O.C.D. and high anxiety.
Music. Food. Friends. Artistic. Loud. Tattoos. Cosmetology.
Not really into doing a huge "About Me" section. You want to know me? Talk to me. ♥
I work at

GameStop

and

Starbucks

, live in Cali, but born and raised Colorado.
Love to draw.
I'm a

hairstylist

. Let me love you.

I love random comments and PMs. Feel free to talk to me or ask me things.

Oh... Lord of the Rings is my obsession.
Nerd out with me?
... ...
♥View comments
♥add comment
Stuff I Want. ♥