About

I'm 18 & chinese/japanese.
I love music.
I have a crush on Hongo Kanata & Ryoma Echizen.
Kpop is my life.
OH I PLAY LEAGUE OF LEGENDS: ADD MISS MIFFY ON NA server OR KRISTY on OCE.
Oh i draw for free as well 8D
I love manga & anime.
My hotmail : kristekanata@hotmail.com (please state who you are).
I love random pms & comments! <3
I love Yotu. <3
Awesome Art & Signs & Stuff <3
Kristel <3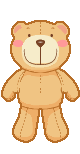 Xiao An (Love Teddy <3)
Pittka


Inollin. c:

BunnyLein&Ryo :hearts: ---->drawn by Pittka. c:
http://i955.photobucket.com/albums/ae40/267sakura/Ryox3.jpg
Drawn by Kejilenu <3
Friends
Viewing 12 of 132 friends
Journal
gaia
i would like to write what i do every day
Multimedia
Signature
Miffy is questing Bubu Kitty, Coco Kitty and Baby-kun kitty & kandi kitten !!

all kitties unite !

thankyou S p a d o o z l e & Stereotype A