About

Name: Mrs. R, Mrs Ridonk, or my whole username. Once you get to know me better you will know my name and get the chance to give me a nickname
Status: Very much so single lol
Age: 21 atm
Birthday: December 28th
Occupation(s): Personal Care Worker (I take care of the elderly) and Achievement Whore on 360
Location: Canada b***h
Member Since: Jan 2006 (Original Account was lost because I forgot the pass)
Game Systems I own: Nintendo, Super Nintendo, N64, Playstation, Gamecube, Wii, Xbox360, Nintendo DS (Lime Green Edition)
Current Games I'm Playing/Finishing: Finishing Gears of War 3 (71/82 achievements earned so far) , Alice: Madness Returns.
Obsessions: L4D<3, Diablo II<3, Chrono Trigger, Metroid<3, Gears of War, Star Wars, Guitar Hero , Borderlands, Zombies, ANYTHING creepy, and other such things I can't remember right now!!

GET OUTTA HERE YOU STALKER! D< Oh dear... I'm sorry I thought you were Stalker Cat or Mr. Sneakerton. xD

Wanna know about me? You sure. You crazy person. I'm a huge b***h. What can I say I like eating salads

. Potty mouth *raises hand* I am extremely guilty for that one. I swear constantly and I never know I'm swearing oO GO MOTHER ******** PROFANITY! 8D
I am a

hardcore gamer girl.

Don't like it? Then Gtfo.
I am in love with Left 4 Dead!! Zombies complete me <3 ESPECIALLY the Boomer! (: <3 I would marry him if I could! <3

I have a

hardcore addiction

to

the

Diablo series.

Oh yes I went there. I used to play on B.net a lot I was known as Serenitysangel and many other accounts xP but now I play a private server called Median with a very good friend of mine.
I love anime I don't have time for it anymore lately. T _ T
Music is my life and so are games if you haven't figured that one out.
I hate and dislike most humans but you may come to like me? Maybe xD

My Close Friends just look @ my friends list.

I also have a Gaia family (:
Big Brother- T3h G33ko
Daughters- d-oeuvre <3, Ophyalic, luigirules64, C h a o l i a, Bake-mono Bara, Kikyo-Shan09
Sons- Super Mega Toast <3 :]
I popped a lot of babies outta my internet v****a ;D xD
That's some skills mang xD

Donators. Check my Journal for that s**t and the list of games, music, anime/manga, and movies that I love. And also my fav artists on Gaia.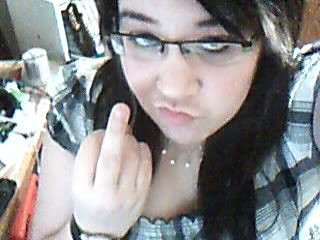 Picture is quite recent on me Feb 2011 to be exact!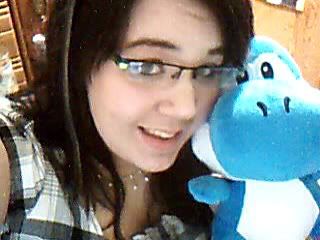 And Yes that is my Blue Yoshi. He doesn't have a name yet but my sister bought him for me for X-mas :] I loooooveee him <3
Friends
Viewing 12 of 39 friends
Journal
Stuff..
Just stuff that happens in my life and everything I guess