About
Hi there! I'm Mrs Jesse Hasek. I Have been playing gaia regularly since 2006. Although, this particular account was made in 2007. I No longer use my '06 account. If you haven't noticed, I Love the band 10 Years...alot.


They are my favorite band of all time, Chevelle and Shinedown are my other two favorites. I Have been lucky enough to met all three of these bands. <3<3 I hope to continue seeing them in the future.
I Also love a variety of other things and they include:
Zebra, Yeti and Bigfoot, Ferret, Gnome, Flamingo, Chicken, Rat, Mouse, Cacti, Banana and Eye patches. O.x
I Have everything on Gaia that is this.



A little bit about me.


I Enjoy reading books over anything.
I Love the colors Purple, Black, White, Red, Blue and a little bit of Pink.
I LOVE Avatar Art. And like to display it here on my profile and signature. If you want to spontaneously draw me, I would love that.


I Play Bootygrab all the time and recommend it strongly.
My favorite artists are: Zimmay, PRlSM, Reapersun, Milkbun.
I Love Ghost Hunting.


I Have 6 Cats, 4 Dogs, 4 Ferrets, a Fancy Mouse and Parakeet.


Wishy List
Always something 10 Years
Mrs Jesse Hasek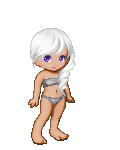 Gender: Female
Birthday: 10/23/1992
My Posts
Posts per Day: 3.15
Total Posts: 7374
My Aquarium
I love art! All art goes here. <3