what I want to tell you
Hi! as obviously as it seems.. my real name is Michael
I'm already 24 years old..
I joined Gaia because of ZOMG,
I like it because it's not complicated and it's a good stress fighter..

I want to make my profile and signature looks nice but I don't really don't know how to customize..

I'm not into dream avatar much but I love free items..

I like helping people if I can, but forcing me to do something that I don't want makes me angry..

I used to be a happy go lucky guy but now I became a boring routine guy because of my work..

I still love to party.. but work is my priority..




Mr McMichael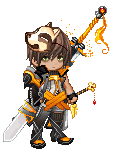 Gender: Female
Birthday: 01/07
Occupation: Accountant