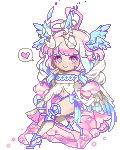 Hi, I am Moonie. Talk to me, I'm nice. ♥
I'm 22. In college. Psych major.
I'm a day dreaming, rambunctious kid at heart.
Don't be fooled.

I love a bunch of series.
Gintama & Full Metal Alchemist: Brotherhood are my main loves.
I'm following

too many

a bunch of others.
Ask if you're curious.
♥ Music is everything ♥