I'm used to being called mist or mon and I love almost everything about piracy from middle Ages to 19th century.


You'll get to meet me in the CB. But I jump into V-Hollywood sometimes and I'm a zOMGer as well.




PS:

Yeah, that's you half buried in the desert.
Dat Wishlist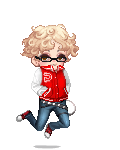 My Kraken Nommer :