Pinkertin_01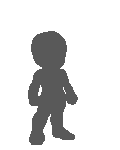 Last Login: 07/13/2008 11:48 am
Registered: 11/20/2004
Gender: Female
Location: Let's play hide and seek, you'll never find me!
Equipped List
No items equipped.
Interests
Hobbies/Interests
Kitty Wants!
Signature




My Dream Avi. Cute isn't it. Help me if you wish but I won't beg for help.

People who dare to steal my cookies end up like Bob. This is a warning to all of you.