About
Make me MMD models I request and I'll pay you, in gold of course. Currently seeking models of Legato Bluesummers from Trigun and Lucia from Lunar 2 Eternal Blue. PM me for details.
Meh. I'm only staying here because I can exchange gold for stuff and blind nostalgia.
My Vash arts: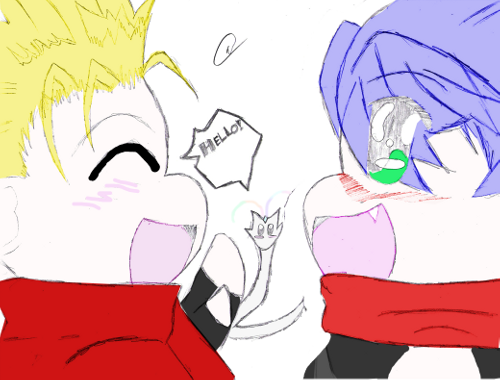 JRPG Quote Museum:
"Truly, if there is a god of destiny, he is fond of plot twists"
-Ghaleon, Lunar 2 Eternal Blue
"Looking for a shortcut can lead you astray"
-Clive Winslett, Wild Arms 3
"Oh, then the time has finally come. My coming out party can begin. Send in the clowns!"
-Ghaleon, Lunar Silver Star Story
"I see a bright hope for the future that resides within each and every human being"
"I see only despair"
-Dyne and Ghaleon, Lunar Silver Star Story