Mission Failure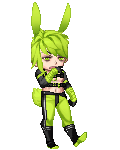 Details
Total Posts

5366

Member Since

11/21/2004
Birthday

05/04

Website
---
Interests
About
Dear Gaia,

Why am I unable to quit you?

PLEASE IGNORE MY WISHLIST
I KNOW IT'S HUGE
IT'S MY QUESTING CHECK LIST

Avatar Art Info

Work has been calling me in a lot. As a result it'll be closer to the beginning of May before I can start on new art.
Also a heads up, I'll be away from home traveling cross country the 24th of May- 1st of June due to family and friends.
Current Work
Kid Jak
shade_style
The Sleeping Pacifist
Yes
I exchange art for items off my wishlist
Send a private message to discuss a trade
I will respond with questions and time estimate
Finished art is stored in my Journal and sent by PM

No
I do not have an art shop
I do not exchange art for gold

Free art
I do give it away
but only randomly or as a prize
sadly payed work comes first
I don't give it by request
I don't give it only to my friends
I don't give it if you're my friend and ask for it
I will remove you as a friend

the end




Journal
Avatar Art