Miss Kiiro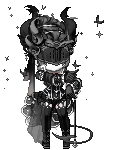 Details
Total Posts

7991

Member Since

11/30/2004
Location

United States

Occupation

Coder
---
Interests
Favorite TV Shows
Favorite Music/Bands
About
You
can
must call me Kiiro.
I am currently 25 years young as of May 26th;
I have a 8 years young son, Drake.
I currently am a
full time
college student dual majoring in Business Administration AS and Business Accounting AS.
I am currently
engaged
to the love of my life,
cheese_whine
Planning to marry in 2018
heart
I used to do a lot of things on Gaia, mainly with casinos.
After everything from the days of the BMC, i've grown distant.
I'm told I'm something of an old Casino legend with the others.
I hate random friend requests. But I love random
comments
.
If you have a question, feel free to ask me.
I
do
know how to code the old style profiles.
No, I only do custom profiles when I am inspired.
But I am open to helping you if you have questions about coding profiles.
If you wish to take a peak at my art collection, you can find it here;
art
.
Profile Art Credit Goes to; Various Artists.
Profile Music Credit Goes to; Unsure...
Profile Coding Credit Goes to; Miss Kiiro@gaiaonline.com.
You can find me on these sites;;
-
Solia Online
-
Menewsha
-
Ernya
-
TinierMe
Comment me here. :]
Donations. <3
Most Recent Art Collected;;
This.





And

this

is what I look like;

Miss_Kazumi19 & Miss Kiiro

R.I.P. Anthony Hooper. I miss you dad. </3




Journal
I'll become what you became to me.
Multimedia
Signature
[img:21b1a4b8c2]https://secure.static.tumblr.com/6e4e80e2a5ce9e4d3f194361ae730433/k8eglmf/BH3nwe4cs/tumblr_static_tumblr_static_8plkex1jz2o8gcoosw8gc0woo_640.jpg[/img:21b1a4b8c2]
Thank you xMikeh for teh Nightmare Wingies![/align:21b1a4b8c2][/size:21b1a4b8c2]