Miss Anthropy--x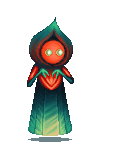 Last Login: 12/18/2013 8:03 pm
Registered: 09/23/2007
Gender: Female
Birthday: 07/31
Equipped List
Interest Tags
Favorite Movies/Anime
Favorite TV Shows
Favorite Reads
Favorite Music/Bands
Hobbies/Interests
Wish List
About
Oh, wow, the last time I updated this was almost three years ago? o no
My b., y'all!

Anywhoozle, I'm Chandler, but I'd rather you call me by one of the following suggestions, as I find my name repulsive: Miss, Missy, Anthropy, Anthro, MAC, Shock, or something of your own creation. And yes, I'm a girl. (Now you get why I hate my name, right? ;D) I'm a Leo and share a birthday with Harry Potter/J.K. Rowling, Wesley Snipes, BJ Novak and M. Shadows -- I'm sure you get the idea o uob I'll be turning eighteen this fine year of 2013 and I start college in September, where I'll be studying to become a paralegal.

Hrm . . . oh! I live on the east coast of the US and don't have much of a social life outside of the internet, so you'll probably find me on here most of the time~. I've apparently been on Gaia for . . . ohmygosh, five years o: I've also been role playing for about that long, too.

Huh, you know, I don't know what else to add, here. Oh, well~. If you wanna chat, or something, just send me a PM -- as long as you're not a total butt-muncher and aren't trying to get me to join a guild, I'll probably respond to you as soon as I get the chance! Thanks for sitting through all this and I hope you have a wonderful day :>
Journal
my f***ing journal
Blah blah blah blah blah blah . . .
Signature

*
TO-DO;
Epiales post
Diana post
Finish profiles for TWT
Homework for Tech & English
Other stuff
*Note: Homework/other personal life junk comes before Gaia . . . most of the time ;D
**Note to First Note: . . . Except for, like,

now

since it's Thanksgiving break and I've got a bit of time on my hands trolol.