About






I
L
O
V
E
S
H
E
E
P
!
I
L
O
V
E
S
H
E
E
P
!
I
L
O
V
E
S
H
E
E
P
!

Art By Myself


Hello Internet-Land. A lot of you may know me as Eveylinn
That's because this account was banned for a few months due to a huge misunderstanding. It's okay now, I finally have all my treasures back again!
Anyways, I love video games and Anime.
I work in Fast Food.
I'm Currently 20, and Living with the man of my dreams.
He has a Gaia too: The Who Now
My dream is to find a career where I can work with the one I love.
YouTube seems like it's a good idea, so who knows.
I love Psychology, so really. COME TO ME WITH YOUR ISSUES.
I'm always here to listen, and I fight for human rights.
Love all. PEACES ;D

"Well have you Forgotten what you've Learned,
The Happiness you once said you've Earned,
Well I guess that your just too blessed to see,
The things that are right before your eyes.
That you have been born onto this earth,
And that you've been breathing since that birth,
You just seem to overlook the fact,
That these are really both Miracles..."
-Geekymcgeekstien, "Closer"


Wonderful Art by Cheezkake1129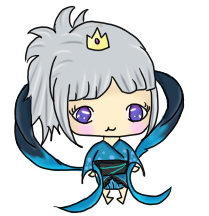 Here I am~ Most recent picture

Friends
Viewing 12 of 56 friends
Journal
Random Whatnots.
I'll update this, so you can all get a little feel of who I really am, I'm tired of living two separate lives. It is time to bring the actual me, Evelyn, and mix it with the Gaia me, Mirra.
Multimedia