About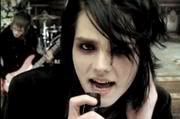 What`s the worst that I can say...?



FiRST OFF. . .


--They call me Tiffo.
I love gaia even though I'm not a frequent flyer anymore. sadface. I have been here for quite some time now.
--My favorite color is GREEN.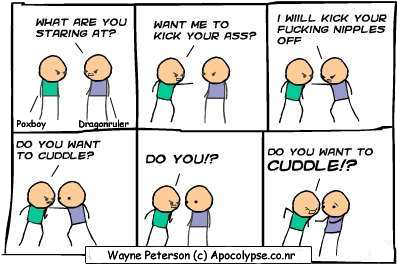 SO BASiCALLY. . .


--I love Photography
--I love Metal.
--Bring Me The Horizon is the best.
--My Chemical Romance is my favorite band. And they have been since they were basically born. <3
--I've recently gone through a huge personality change. This happens every so often and I believe it happens to everyone. It's called learning.
--I strongly dislike Twilight only because they over-did it. The books were pretty good before dumb little bitches obsessed over it and the lame-a** movies.






AND LASTLY. . .


--I am a very honest person.
--...to the point where I can be rude.
--I hate liars. Please don't lie to me.
--I also hate pregnant teenagers/teen moms and you will have a difficult time earning my respect if you are one. I think you are disgusting and irresponsible. You cannot take care of a child because you are one. Please put it up for adoption.
--I want your brutal honesty.
--I have a strange outlook on life sometimes.
--And I'm highly sarcastic.
--This is bat country. =O
--I graduated from High School in '09. And since then I've been thinking about what my life goals are. Right now...It is to earn a lot of money and live a wonderful life.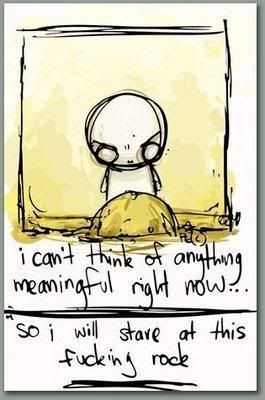 THiS iS ME. . .

Here I am in my four corner cell,
sitting and thinking as each day looms.
Soledad with its big mighty fence and walls,
inmates graffic all standing tall.
What does it mean, if anything at all,
many convicts,
have passed through these great walls.
All had fallen one way or another,
from big time crooks to small time hoods.
Who were the winners, and who was the loser?
They all claim victory, but there were no cheers.
Trying to reach for something,
but never ever reaching what was there.
And believe me
in Soledad you don't shed a tear
only for your loved ones who have disappeared.
But when the madness is over,
will people still respect you,
knowing you have survived
the halls of Soledad?

--LeeHill.
Friends
Viewing 12 of 25 friends
Signature
close your eyes...
τελευταία ευκαιρία
PRAY FOR PLAGUES!