About
Team Minato is the best team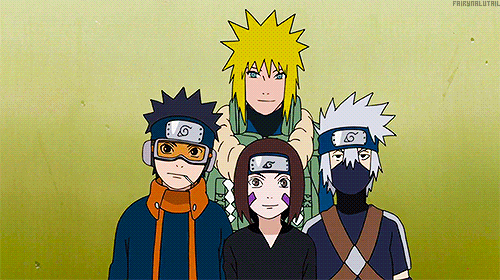 Cosplaying: Minato Namikaze aka Naruto's hot Daddy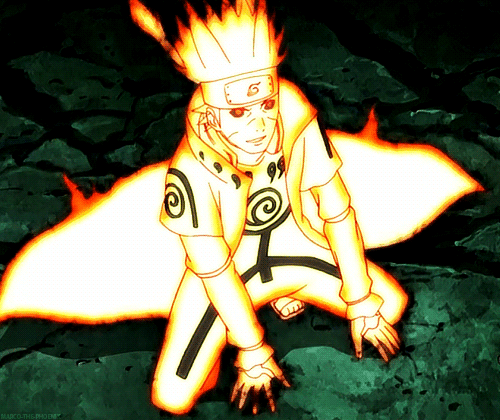 minato y r u so awesome

Minato Namikaze (波風ミナト, Namikaze Minato) was the Fourth Hokage (四代目火影, Yondaime Hokage; Literally meaning "Fourth Fire Shadow") of Konohagakure. He was famous in life for his speed, leading to the moniker of Konoha's Yellow Flash (木ノ葉の黄色い閃光, Konoha no Kiiroi Senkō; English TV "Yellow Flash of the Leaf"). He died during the Nine-Tails' attack on Konoha, sacrificing his life to seal a part of the Nine-Tails into his newborn son, Naruto Uzumaki.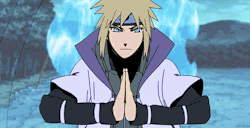 According to those who knew him personally, Minato was a very talented ninja prodigy — a rare genius that appeared only once in a generation. He graduated from the Academy at the age of ten, and was added to a genin team under the tutelage of Jiraiya, who took a special interest in Minato, and took him on as an apprentice, amongst other things teaching him the Summoning Technique and senjutsu. He even believed Minato might be the Child of the Prophecy, someone who would someday save the world.
i have never cried so much over an anime character tho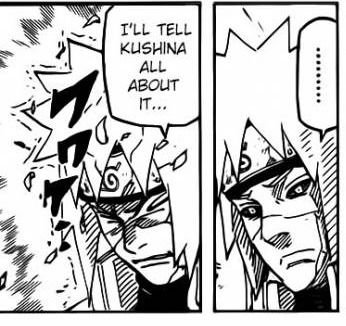 chapter 691 took my heart, and crushed it into tiny little ******** pieces.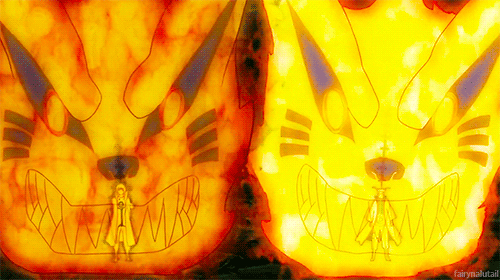 father son tag team, yes p ls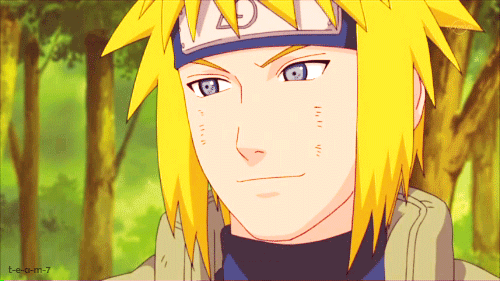 unf such a cutie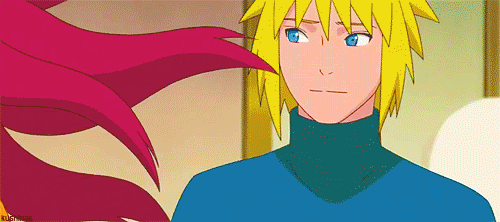 Kushina the hot-headed bae
Nerd behind the cosplay:
Hi, my name is Diamond. People call me Dia b/c they're all scrubs. Joking, but yeah..... Call me Dia, Diamond, or Minato. w/e
i love being called sensei
People ask me why I always cosplay Minato

It's because I'm proud of my cosplay, and because he's my favorite naruto/anime character.
he's just so adorable, -fangirl squeal- I mean ummm.... nevermind that.
he's my anime husband
Ahem. I live in New York City, I'm 16 years old. I have a skype, which is why you might find me afk for like 5 hours in towns. I have friends that talk too much, which is why I log on skype to find over 1000 messages. -looks at my gaia family-
i love them though.
Nea, Aria, Chris, Nicole, Pamela, Dei, Saso, my babies

Jordy is a loser
Adam sucks at Naruto games. B]
taken
i'll add any naruto cosplayer b/c I'm a loser like that.
if you haven't guessed already, I'm a girl. ):
Previous Usernames/Accounts: The Byakugan, The Amaterasu, GentIe Fist Neji, Brother Neji, Beauty Kikyo, iShed Blood, iKill Naruto(lol one of my favs),Weeping Snow, etc. I have a lot...... -cries- been on gaia since 07

I occasionally log onto my Weeping Snow account to use female cosplays lol
psn: TheAmaterasu750, only games I really play on there are all the Naruto storm games. r n r
series that I love: Naruto, Bleach, Inuyasha, Pokemon, Shingeki No Kyojin, Akame Ga Kill, Fruits Basket
Likes: Naruto, anime, Demi Lovato, video games, a hot fourth hokage named Minato Namikaze

Dislikes: Drama, Bugs, Annoying parents, fail trolls who think they're better than everyone b/c they like to harass fanbases for no reason,
Sakura Haruno - Naruto
Hinata Hyuga - Naruto
Konan - Naruto
Ino Yamanaka - Naruto
Sasori - Naruto
Deidara - Naruto
Neji Hyuga - Naruto
Tenten - Naruto
Haku Yuki - Naruto
Minato Namikaze - Naruto


Kushina Uzumaki - Naruto
Naruto Uzumaki - Naruto
Orihime Inoue - Bleach
Younger and Older Nel - Bleach
Grimmjow - Bleach
Nami - One Piece
Robin - One Piece
Ace - One Piece
Mei Misaki - Another
Byakuya Kuchiki - Bleach
Rukua Kuchiki - Bleach
Toshiro Hitsugaya - Bleach
Gin Ichimaru - Bleach
Sui-feng - Bleach
Yoruichi - Bleach
Szayelaporro Granz - Bleach
Annie's Titan form - Shingeki no Kyojin
Armin Arlert - Shingeki no Kyojin
Gary Oak - Pokemon
Gym Leader Elesa - Pokemon
Misty - Pokemon
Dawn - Pokemon
Serena - Pokemon
Mikoto Uchiha - Naruto
Rin Nohara - Naruto
Itachi Uchiha - Naruto
Sasuke Uchiha - Naruto
Nawaki Senju - Naruto
Hashirama Senju - Naruto
Tsunade Senju - Naruto
Mokuba - Yu Gi Oh
Mashiro Kuna - Bleach
Leone - Akame Ga Kill
Kurome - Akame Ga Kill
Annie Leonhart(Human Form) - Shingeki no Kyojin
Madara Uchiha - Naruto
Kirito - SAO
Nagisa - Clannad
Ushio - Clannad Afterstory