About
For hearts long lost and full of fright,
For those alone in blackest night,
Accept our ring and join our fight,
Love conquors all with Violet light!
Frequent role player
Literacy level
: High, advanced, whatever they're calling it these days that means I like plot and proper spelling, grammar, and punctuation.
Typical characters:
I usually play female main characters, and will add in male side characters when the story progresses. I have nothing against hetero or homosexual relationships as long as that is what I feel my character would be into.
Interests:
I have many, including DC universe (Batman and Green Lantern mostly), Hellraiser (the first movie and the comics, not any of the other movies), Dresden Files, fantasy, steampunk, dieselpunk, splatterpunk, vampires (non-sparkly only), other urban fantasy, romance (as long as it's appropriate and part of a plot), horror (non-Hostel/Saw style horror, think Silent Hill), and many more. Just ask.
Not happening:
There are a few genres I don't play in, either because I dislike them completely, or have no interest in them. These include slice of life high school, slave and master, Harry Potter, X-Men, science fiction, furry, and most popular anime.
Notes:
You'll notice I don't put pairing 1 x pairing 2. That's because I believe in coming up with a plot instead of instantly going to a romantic pairing. I would never want someone to tell me what kind of character to play, so I would not do that to a potential role play partner.
I am a long-term player. I currently have one game over 400 pages and 6000 posts strong and still going. I don't want to make a few posts and be dropped.
I am also a fast player. I work from home so I have plenty of time to waste on Gaia.
I am over the age of eighteen and I hope you are too. I have never had a life's aspiration of being on "To Catch a Predator."
I have a kitty.
If none of this has scared you away, please feel free to PM me about starting something. I rarely join guilds or group games, so please do not be disappointed if I do not join up.
Thanks!
Friends
Viewing 9 of 9 friends
Signature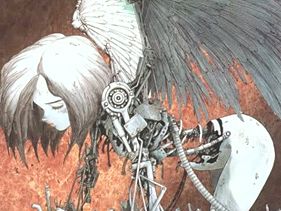 My love is the reason they name devastating storms after people.