mimiru_002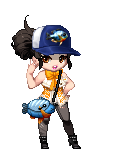 Details
Last Login

05/19/2013 10:02 am

Member Since

07/06/2006
Gender

Female

Birthday

03/10/1983
---
Interests
Favorite Movies/Anime
Favorite TV Shows
Favorite Reads
Favorite Music/Bands
Hobbies/Interests
About
well, about me...

you'll have to find out on your own~
I don't have a manual about myself, so yeah


It's something that you have to find out when you talk to me ok?



On a side note, please do not random friend request me.
I will not accept it
Talk to me a little first so we can get to know each other, alright? :3

I DO NOT donate gold or items simply because I am questing my own items
Sure, I'll help out my friends once in awhile
but I don't give out my hard earned gold or items to people I don't even know...
Don't take it personally ;P
I currently own a full 17 alpha gram tank
Please bump my glow thread when glowing :3
thank you~

Direct Link
✿
Tank Analyzer
✿
Bump here!

Our art shop with Tarot Readings, Rune Castings, & MY personalized Plastic Lacing Bracelets & Keychains!
here is my .hack guild for ALL .hack fan lovers! :3
either video games and/or the anime/manga xD

CURRENTLY QUESTING!!!
Lots of commons~
Too many to list, please offer

To complete my Sainte Ciel collection:


To my Candy Striper Candy Crown quest:

=

0/1 +

0/10
These would help me quest for the crown as well~










Progress:

281/10,000
For my tank:
19 //
∞

For my White Body Dye:

= 90/500

Next Quests:




- 175,000 for Gaia-Tan Body Pillow <3
- other items on my wishlist :3
I currently play Pokemon White. Wanna trade or battle? owo
Friends
Viewing 12 of 287 friends
Journal
mimi-chan's Journal <3
what is this? o.o
Feel free to look around and comment :3
Signature
Offer for items in my store!


My .hack guild



Art shop with Tarot Readings & Rune Castings

Bump here!