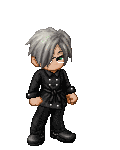 Last Login: 01/11/2011 7:50 am
Gender: Male
Location: Kōtō, Tokyo
Birthday: 01/05
Occupation: Hotel Valet
Nice to meet you--
Call me Ken.
I not so good at tell of self so:
I 1/2 Japanese and 1/2 Cuban.
I AM PROUD FATHER of twin girl, Rori and Amy. Born 8/17/09.
I enjoy fighting and people who have fighting skill.
I take what's said to heart and sometime I feel like world moved on without me.
"The future belongs to those who believe in the beauty of their dreams."
"Tru$t n0 n!gg@ f3ar no b!tch*I ki$$ n0 @$$~I $uck n0 d!ck*N!gg@$ pl@y g@m3$~Th3y fu11 0f $h!t; $0 I $T@y 0n my j0b @$ th3 B!gg3$t B@dd3$t Pr!ck."
"I would rather be ashes than dust! I would rather that my spark should burn out in a brilliant blaze than it should be stifled by dry rot. I would rather be a superb meteor, every atom of me a significant glow, than a sleepy and permanent planet. The proper function of man is to live, not to exist. I shall not spend my days trying to prolong them. I shall use my time."