About
My name is Makijah, please call me Momo.
I am a freshman in Culinary School ~
I absolutely love flowers. Favorite is Lilac.
Colors- Plum, Emerald, Mint, and Grey.
I draw, sketch, garden, clean, cook, and crochet.
Sometimes I watch anime, not much anymore. Favorites right now are Terror in Resonance, Beyond the Boundary, Irregular at Magic HS, and Tokyo Ghoul.
I love me some avi art<3 Rarely get any. i`i
I am a Pescatarian.
I am very anemic. I want give blood but I will never be able to. i ni
I am Pansexual.
I Love Love Love Industrial/Technological/Classical/Instrumental/Jazz Music.
Please talk to me, I love random PM's and friends requests!
My avi art example: I do art trades and I do tons of freebz, just ask and if your avi is easy enough and simple I will do it c:
Dream avi~

FAN OF:

The Gorillaz, Vampire Weekend, The Strokes, The Killers, The Films, Doctor P, Franz Ferdinand, Snow Patrol, One Repiblic, Florence + The Machine, Daft Punk, Freezepop, NAASA, DJ Prada G,

Moby, Mellowdrone,

My Chemical Romance, Arctic Monkeys, Paramore, Breathe Carolina, Jack Johnson, Chromeo, Foster the People, Lily Allen, Muse, OK Go, Phoenix, Queens of the Stone Age, Shiny Toy Guns,

Wax Tailor(French Electronica),

Telépopmusik(French Elect.), The Submarines, Fatboy Slim, White Town, The Fratellis, Outkast, Sugarcult,

Two Door Cinema Club, Switchfoot, The Postal Service, Passion Pit,

Bonobo, Aether, DJ Krush, Bittersweet, Cloud Atlas Soundtrack, FCC Kahuna, General Fuzz, Gramatik,

Groove Armada, Jem, Lamb, Little People, Nightmares on Wax, Phantogram, Prem Joshua, Thievery Corporation,

Yppah, Metric,

Yeah Yeah Yeahs, LiSA, The Naked and Famous, Echosmith, Enya, Dido, Sarah McLachnan, John Mayer, Of Monsters and Men, Odesza, Yelle(And Yeye genre), No-Fi soul Rebellion, Kyary Pamyu Pamyu.
Favorite Movies/Anime/manga-
Guilty Crown, Chrome Shelled Regios, Dragonauts, Soul Eater, K-ON!, Kimi Ni Todoke, Black Rock Shooter, Blue Exorcist, Fooly Cooly, Eden of the East, Inu x Boku SS, My Little Monster, Sword Art Online, Alfheim Online, Squid Girl, Ano Natsu De Matteru, Kobato, You and Me, Pandora Hearts, Baka to Test, Spirited Away, Ponyo, Howls Moving Castle, AKB0048, Natsume Yujin cho, My Ordinary Life, Azumanga Daioh, Beyond the Boundary, Black Bird, Sora Log, Tokyo Ghoul, Psycho Pass, The Flowers of Evil, Children Who Chase Lost Voices..., Wolf Children, The Girl Who Leapt Through Time, 5 cm per Second, Summer Wars.
Avi art done by
Aeraiin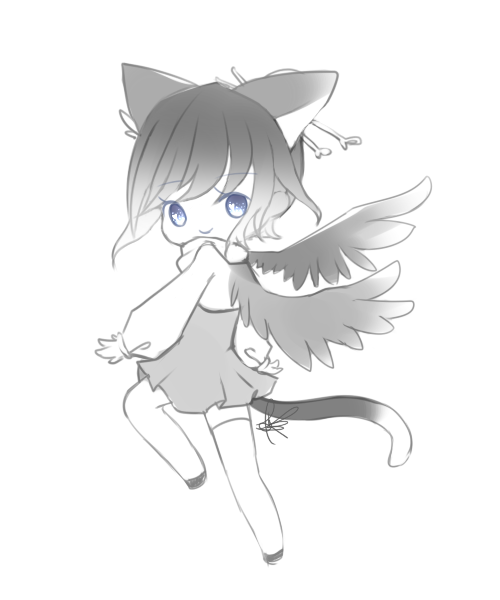 Some of my photography~ IF SEEN ANYWHERE NOT CREDITED BY ME PLEASE REPORT.
Tumblr~