About
Heyy (:
I'm Miki.
My real name is Jesika, and yes, it is a different way to spell it.
People usually call me Miki, Jesika, or Jessi. If you want to call me something else, knock yourself out. Just be prepared to hear a mouthful if I hate the nickname.. Although I am usually pretty cool about those type of things.
I live up in Northern Idaho with my combined family considering my mom got married five days after my birthday in
2011
.
11/11/11
Pretty cool right?
That means my birthday is
November 6th
!
I am currently
taken
by a boy that I am completely head over heels in love with.
If you complain about your life to me, i'll ignore you. Say you are going to commit suicide? I'll yell at you. Have a problem with me? Hell, I don't care.
Just don't waste my time.
I have multiple pets. Racket, my pigeon, who believes he is a chicken, always walking around on the ground in the coop. Hailey Ann, my rat terrier. Zelda, my bright little chicken with the mark of the 'gods' from Zelda [Hence her name]. Cloud, my other chicken who can be a a**. Copper, my orange little meat rabbit. And of course, Rocket, my spiky little chestnut horse.
Yes, I am a nerd when it comes to anime. My sister happened to get me hooked on it when I was younger and my addictive personality hasn't allowed me to let it go. Otherwise, you would never believe I'm interested in it if you saw me. -And yes, I roleplay too.
I play Softball, Volleyball, Track [Sprinting & Relays], and Basketball competitively but still love to do Soccer, Skateboarding, Ice skating, Rollerskating, Tennis, and Snowboarding in my free time. I'm very athletic.
I love to draw and write. Its my passion, but I've taken a little break from it besides roleplaying on Gaia. I would love to write a few novels in the future with my own art, but it would only be in my spare time. What I plan to major in is Software Engineering.
I have my own special issues, the lack of patience and holding my anger.
But I am also an adventurous, daring, loud, hyper, friendly person. I love people and tend to tease, therefore if I hurt your feelings I'm apologizing ahead of time. Otherwise, I love to have a blast and party, so don't be afraid to ask me to hang out!
If curious to see what I look like, just ask. I'm too lazy to put up a picture right now. c;
Now some great pictures done by other people of my avi.
Me And Rayna <3
By: Lady Rayna
Meee!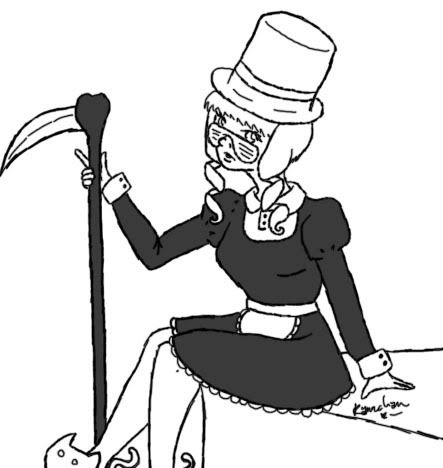 By:RannChan
Mee- again!!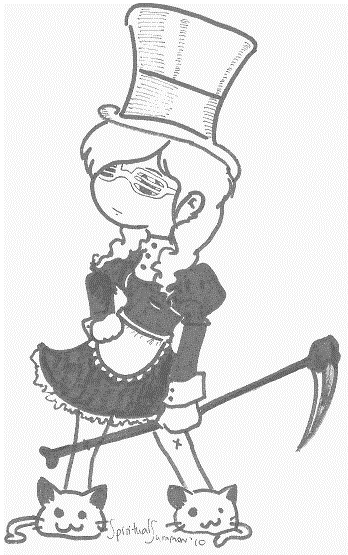 By: Spiritual Summon
Friends c;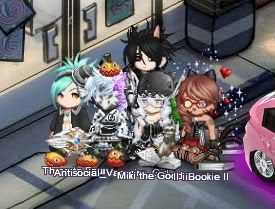 Me & Benakittie
By: Benakittie
Me ..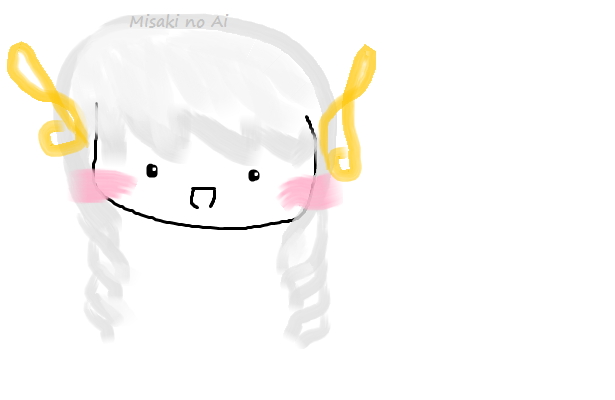 By: Misaki no Ai
My bestest friends on GAIA
Is "Mika" - Miggers && Tina- II iiBookie II
[Want to know additional information? Just ask. I'm not shy. Find me interesting? Comment or even add me. I'm reckless when it comes to adding people, usually accepting a lot of strangers..
Don't be afraid to get to know me and I won't be for you.]
-BESSACUDA SIGNING OUT
Friends
Viewing 12 of 105 friends
Journal
Miki's World.
Um. Its a Journal, can it get any simpler then that?
Multimedia
Signature
500,452/1,820,000
--Valentina--
Best Gaian Friend & Big Sister Ever