About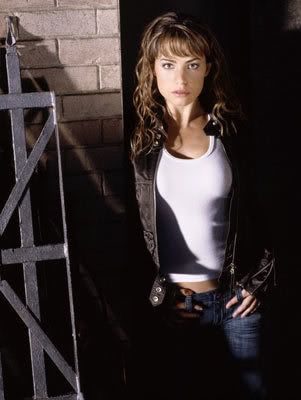 Okay Olivia Wilde is like the one girl I'd jump whether brunette or blonde! And god knows there aren't many people I can think of that way...
And OMFG! *dies of too much hotness* (Rachel McAdams. Dunno what's up with the hair, but damn she's just too hot!)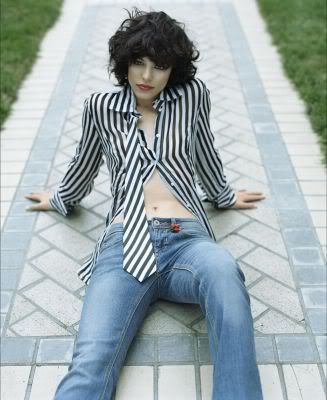 The hottest girl alive! I swear to god I'd do ANYTHING for her! (Rachel McAdams)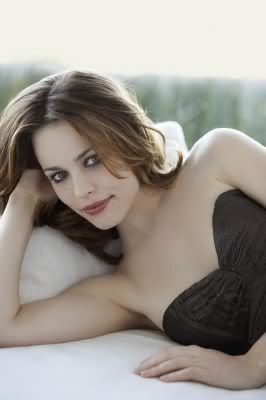 You're Totally Sarcastic

You sarcastic? Never! You're as sweet as a baby bunny.
Seriously, though, you have a sharp tongue - and you aren't afraid to use it.
And if people are too wimpy to deal with your attitutde, then too bad. So sad.
How Sarcastic Are You?
http://www.blogthings.com/howsarcasticareyouquiz/
Your Mind is NC-17 Rated

You're mind is so filthy... you should should be washing every part of you out with soap.
If your thoughts can go dirty, they do. Almost everything is NC-17 to you!
Do You Have a Dirty Mind?
http://www.blogthings.com/doyouhaveadirtymindquiz/
Go figure... My mind has been NC-17 since I was 7!
That's what happens when your mother always drags you along with her friends and you hear nothing but dirty jokes

Although even back then I always caught up with them

You Are Ani Difranco!

Honest, real, and well liked.
You're not limited by any boundaries.
"And you can call me crazy
But I think you're as lazy as white paint on the wall"
Who's Your Inner Rock Chick?
http://www.blogthings.com/whosyourinnerrockchickquiz/
Your Celebrity Style Twin is Gwen Stefani

Trendsetting, unique, and stylish.
Who's Your Celebrity Style Sister?
http://www.blogthings.com/whosyourcelebritystylesisterquiz/
You Are 52% Open Minded

You are a very open minded person, but you're also well grounded.
Tolerant and flexible, you appreciate most lifestyles and viewpoints.
But you also know where you stand firm, and you can draw that line.
You're open to considering every possibility - but in the end, you stand true to yourself.
How Open Minded Are You?
http://www.blogthings.com/howopenmindedareyouquiz/
You Have Your PhD in Men

You understand men almost better than anyone.
You accept that guys are very different, and you read signals well.
Work what you know about men, and your relationships will be blissful.
How Well Do You Understand Men?
http://www.blogthings.com/howwelldoyouunderstandmenquiz/
Friends
Viewing 12 of 48 friends
Multimedia
Signature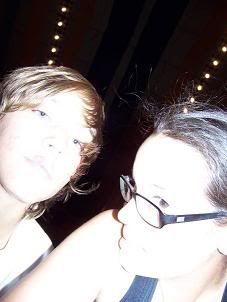 Me and my baby!!
And me and my baby in build-a-bear form!