Midnight Ashen Beast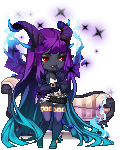 Last Login: 07/15/2015 5:56 pm
Registered: 09/06/2010
Gender: Male
Birthday: 04/17
About
Personality traits: [Aries] Serious, antisocial, humorous, focused, determined, tenacious, conservative
Hobbies: Drawing (traditional + digital), video games, reading
Likes: Awesome color schemes, intimidation, badassery, will, beautiful eyes, mythology, the colors blue, black, red, and white
Dislikes: Dumbasses, lack of motivation, lack of inspiration, laziness, interruption, meaningless conversation

PM me if you really wanna know more uwu I'm not found out in the worlds.

Equipped List
No items equipped.
Signature
I'm Digsie on deviantart~!

Interest Tags
Favorite Movies/Anime
Favorite TV Shows
Favorite Reads
Favorite Music/Bands
Hobbies/Interests
Wish List