Michael Erzengel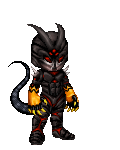 Last Login: 02/21/2016 9:41 pm
Registered: 07/08/2009
Gender: Male
Birthday: 10/05/1994
Interest Tags
Favorite Movies/Anime
Favorite TV Shows
Favorite Reads
Favorite Music/Bands
Hobbies/Interests
Wish List
About
Well, I always come back to this account. My name is Joseph, but call me what you'd like. I am 20 years old. If you want to know more, just ask. I'll be online on some days, and offline on others.
Journal
Stories, RPC's, Song Lyrics, etc.
The title is self explanatory.
Signature