About


Item List:
Angelbow
Aquatica
Blue Candy Striped Stockings
Blue Torque Shades
Drop Earrings
Elegant Antoinette Wig (Rose)
Elegant Blue Ribbon
Jenny\'s Sweet Open-Toe Shoes
Lex\'s White Gloves
Pink Ribbon Skirt
Pixie
Silver Bracelet
Silver Hoop Earrings
Silver Locket
Silver Pocket Watch
Silver Promise Ring
Staff of the Angels
V Pin (left half)
V Pin (right half)
White Ruffled Top
Winter Rose
Estimated Total: 315,915 Gold
(Estimated with known item values on 18 May 2007)
Riyo Made This For Me. It's So Cute!
My anime:
Chibi Vampire/Karin
Chobits
Tsukuyomi Moon Phase
Tokyo Mew Mew
Bleach
Ultra Maniac
My MMORPGs
Maple Story
Flyff
I want to play:
WoW
Rapplez
SCO
FUNNY PIXELS!!!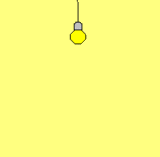 TELL ME ABOUT YOURSELF - The Survey
Name: Sheeri
Birthday: 5/06
Birthplace: Houston
Current Location: Houston but Mo. City is like a block away
Eye Color: brown
Hair Color: Black, but sometimes appears dark brown in sunlight O.o
Height: I'm tall for a 12 year old
Right Handed or Left Handed: Right
Your Heritage: African American/Caribbean
The Shoes You Wore Today: Converse lol
Your Weakness: Anything that's FOOD
Your Fears: Any bug that i've never seen before
Your Perfect Pizza: Peperonni
Goal You Would Like To Achieve This Year: well that 1 wish, and my grades in school
Your Most Overused Phrase On an instant messenger: LOL
Thoughts First Waking Up: just 10 more minutes
Your Best Physical Feature: MY HAIR ROX (when I have briads)
Your Bedtime: 8:30
Your Most Missed Memory: having parties for every holiday in elementary and no finals lol
Pepsi or Coke: Coke
MacDonalds or Burger King: I'll have it my way............at Mcdonalds
Single or Group Dates: group
Lipton Ice Tea or Nestea: Nestea
Chocolate or Vanilla: Vanilla
Cappuccino or Coffee: Cappuccino
Do you Smoke: no
Do you Swear: hardly ever
Do you Sing: yes i can
Do you Shower Daily: yes
Have you Been in Love: no
Do you want to go to College: yes
Do you want to get Married: yeeeah
Do you belive in yourself: Sometimes...
Do you get Motion Sickness: no
Do you think you are Attractive: thats what other people say...
Are you a Health Freak: not really
Do you get along with your Parents: yes (well...sometimes)
Do you like Thunderstorms: Yes
Do you play an Instrument: some piano
In the past month have you Drank Alcohol: no
In the past month have you Smoked: no
In the past month have you been on Drugs: no
In the past month have you gone on a Date: no
In the past month have you gone to a Mall: no
In the past month have you eaten a box of Oreos: no, but I love em!!!
In the past month have you eaten Sushi: no but I have before its not bad at all
In the past month have you been on Stage: no
In the past month have you been Dumped: no
In the past month have you gone Skinny Dipping: no
In the past month have you Stolen Anything: no
Ever been Drunk: no
Ever been called a Tease: What's that???
Ever been Beaten up: no
Ever Shoplifted: yes and I learned not to take gum right off the shelf and put it in my pocket while mama was lookin
How do you want to Die: sleeping
What do you want to be when you Grow Up: Pediatrition/Model and Well off/Married to someone well off/ Surgeon
What country would you most like to Visit: France
In a Boy/Girl..
Favourite Eye Color: anyone except for dark brown But I still love the dark brown
Favourite Hair Color: who cares
Short or Long Hair: as long as it looks nice it doesnt matter
Height: I dunno
Weight: as long as you aint to thick or to buff its coo
Best Clothing Style: I love collared plaided shirts
Number of Drugs I have taken: I dont know I've lost count lets see tynenol, motrin,benadryl....
Number of CDs I own: most are bootleg
Number of Piercings: 2
Number of Tattoos: none
Number of things in my Past I Regret: I try not dwell on the past. Its already happened you cant take it back so just live for tommorow
Friends
Viewing 10 of 10 friends
Journal
Mew's Public Journal Of Stories, Experiences, ect
In my journal I write anything I want, stories, poems, experiences, conflicts, and anything I can think of.
Multimedia