About
Visit my home at either '67 Barton 013035' or by clicking here.

Please, feel free to personal message me about my avatar, to chat, and my image stores.I will gladly discuss these things. After all, I have a vast amounts of images that can be used of various anime-styled characters.

Also, you may personal message me a banner request. I also make wallpapers, but for me to actually do your request for nothing is rare. I'll try and deal though.

Lastly, you may personal message me to be a fanboy.

On the other hand, please, enjoy viewing my profile.





The goddess of Water. You can be calm, collected, and fluent at times, but can change in an instant into a raging ball of fury. Just like ocean storms, you leave no survivors in your path and you do not tolerate nonsense in dire situations. You are most likely the "peacemaker" of your group of friends and people can always count on you to hear their side of the story. You enjoy time with friends, just not ALL the time. You could survive without friends, but you wouldn't be able to last forever. You need company and so if you were the Water Goddess then you would go to the ocean, a river, or a lake and you would spend time with the animals that live there. Since you are a Water Goddess, you power is the ability to breathe underwater, which gives you the perfect hiding place from enemies.

<---Deviantart---><---Mangabullet--->
::
::::

::
Friends
Viewing 12 of 36 friends
Journal
ILife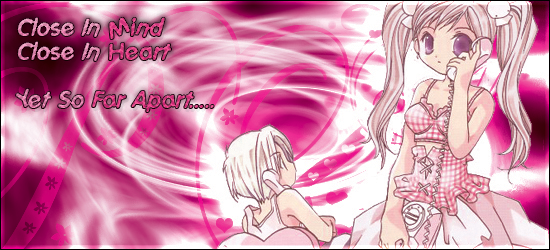 My life that is really not all about me.
Multimedia
Signature
FC: 1607-1966-5280