Meridianna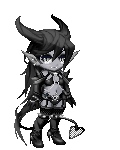 About










I'm just your average 29-year old, and I live in the most

boring

part of Upstate New York. I'm pretty laid back, and the type of person who would prefer to stay in and curl up with a good book rather than go out... although, I do love a good martini!

Becoming an author is a silly little aspiration of mine, but I'm not experienced enough to seriously consider a career like that right now. I'm studying to become a Veterinary assistant/technician; I have a great love for animals (especially cats), and being able to help and protect them is a great inspiration to me.

I like meeting interesting people who are friendly and share a common interest, so if you would like to chat sometime, drop me a PM. I won't bite. Nibble, maybe-- but not bite.

Side note: Please

do not

beg me to donate items and gold. I enjoy donating, and tend to be quite charitable when I do so, but begging will get you nowhere. I also

do not

accept random friend requests; if you would like to be added to my list, why not send me a PM so I can get to know you better?






10/16-19/09: Featured Avatar



Journal
Meridianna's Journal
This journal will contain ramblings, drabbles, RPG profiles, and the occasional fangirling. I'll try to keep it updated, but I often get too distracted by shiny objects to post regularly.
Signature


*
*
*

Art by Antiku-Cafe @ DA.

ART GALLERY
Questing HQ artwork.
RL commissions accepted.
Please PM me for details.