Meochii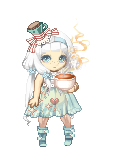 Birthday: 05/16
About

*waves*
Hallo, fellow visitor. Please make yourself comfortable here on the beach, and try not to let the horrible image positioning bother your OCD.

Journal
[Insert Journal Title Here]
Heyo! I'm xdat1gurlx. I write about anything and everything. Take a peek at what's inside my head. And feel free to comment ;) I want to know what you think too.