Melisserz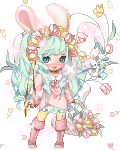 Details
Last Login

01/12/2017 4:19 pm

Member Since

03/28/2007
Location

Central Ohio

Gender

Female

Birthday

09/03/1990

Website
---
Interests
Favorite Movies/Anime
Favorite TV Shows
Favorite Reads
Favorite Music/Bands
About
I'm 25.
You can call me Melisserz or Mel.
My some of my favorite movies are The Labyrinth, The Nightmare Before Christmas, and Evil Dead (&sequels).
I adore everything by Studio Ghibli / Miyazaki, and plan to own the entire collection. My favorite is
Nausicaä of the Valley of the Wind
.
I've loved the Pokemon games since they first came out, and I still haven't outgrown them.
I like to play DDR games and the Just Dance games. As well as Smash Bro games and Zelda games.
I love to read
, my favorite authors include: Robin Cook, R.A. Salvatore, Robert Kirkman (comics), John Saul, and Jonathan Maberry..
The only physical activities I really enjoy are swimming, hiking, and biking.
I also enjoy strolling with my cat, Bast'et.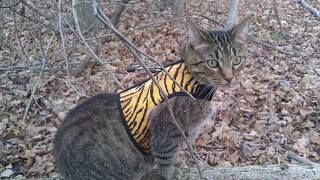 Friends
Viewing 12 of 153 friends
Journal
Random Rants
Rants, Stories, the norm...
Signature
Bast'et and Eli
Cat and Dog
H
A
R
M
O
N
Y