Meine Liebe zu ihm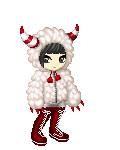 Details
Last Login

11/29/2015 4:40 pm

Member Since

05/26/2010
Gender

Female

Birthday

12/08/1992
About


I am the mother to two wonderful and beautiful kids. My son is three and my daughter is under a year old. I love being married to my husband because he has helped me make my world the most perfect that it could be. I could be living in a car and as long as I had him and our kids I would still be happy. I wouldn't change anything.


Friends
Viewing 5 of 5 friends
Multimedia
Signature



Even if the world came crashing down as long at I had my kids and my husband, everything would be just fine.