Me Ghosta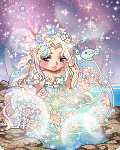 Details
---
Interests
Favorite Movies/Anime
Favorite TV Shows
Favorite Reads
Favorite Music/Bands
Hobbies/Interests
About







I got featured!


Featured avatar for November 12-18th, 2012.




Why, hello there! You probably already know me as Ghosty or Ghost.
My real name is Cassandra, I'm a 19 year old aspiring makeup artist.
I plan to do mainly model and TV makeup. Maybe even photoshoots.
But nothing like you'd seen on Face Off. ;P
I am currently

taken

. <3
This is what I look like.
I currently live in sunny Florida and never really traveled out of the peninsula before. :C
I adore all things cute and kawaii. I'm also a big Hello Kitty fan. I also love the horror genre. They don't really mix, huh?
I'm really into gaming. I play a lot of Minecraft, Battlefield 3, Skyrim & Borderlands 2.
Gamertag: LolitaRot, don't be an a**. <3
I'm a pretty nice person and I like making new friends. So don't be shy~
I love to collect art, I rarely buy it since I'm always broke. Reality is cruel.
I have a tumblr & a twitter. Follow me. <3

Dream avatar!



Total Value: 21,290,669 Gold

Item List:
Meido Ruffled White Headband
Literary Luxury
Golden Wings
Clean White Nurse Shoes
Sweet Pea
Meido Simple White Apron
Mint Bitty Bloomers
Lovely Lucie
Elegant Mint Ruffles
Mint Royale
Mint Candy Stripes Bikini Top
All My Feels
Teal Big Giant Glasses
Pious Cleric



Journal
Ohai Cassie
<3
Multimedia
Signature
Quote me if you reply, otherwise I won't.


Sugaruni

xxxxxxx

Kaito Koizumi
Thank you! <3