About
Hello. This is Mitchell. I'm changing things up for once. Since my original "About Me" was written a while ago, (Okay, only a year, but this has been.. A long year.) I'm gonna try again.

I am eighteen now, and a college freshman.

I like playing games. Mostly the sandbox games, like Oblivion, Fallout 3 and Saints Row. I want to be able to do just about anything, and those games help me get there. Of course, I also like some linear games like the Devil May Cry series and Half-Life. I'm also amazing at Guitar Hero, if I may brag. I can get most any song on Rock Band as well. Getting there on Drums, though I doubt I'll be able to accomplish Expert. (My GamerTag is

Maelstrom Tear

, by the way!)

I like music. Mostly because I can sing, and I like music that I can sing. Nothing somber and mellow, though. Third-Wave Ska is my game. If not to name a lot of the bands, I just put down Reel Big Fish since that is my first pick, always and forever. I also like A Capella because it's the only instrument I can play. Rockapella and all the other bands that The Bay says that Rockapella isn't. I'm a tenor. Yeah.

The other Max is an alchemist (Technically, "Reality Bender") with a mechanical left arm. He is a sweeper, though travels have led him to search for a mysterious sword named Fir Bolg, a sword that destroyed his past.

Sreng, a member of the eponymous Fir Bolg, took the blade in an outburst of rage, from an overuse of the spiral power that allows people like Max and Valdar to compromise reality. Max and Monika's village unfortunately was the victims of an attack by the crazed man, which resulted in a loss of Max's left arm and the disfiguring scar on Monika's face. As he caused more chaos in the town, the Sprial Exhaustion caused him a to release a shattering explosion, leveling the town and breaking the Fir Bolg piece by piece, scattered by the blast. The two were spared by being outside the town at the time, which caused them to be dismembered in the first place. He is the unbeknownst sort of reincarnation of the mighty Irish king Nuada Airgetlam, and that name is used by the shadow that hovers over him- Almost like a persona.

Usually, Max resorts to pure fists before anything. His left arm is strong as an offensive and defensive weapon. Usually, he uses a jian named Andenken, a light blade of mythril. Most recently, he has been granted the use of Solais, Nuada's personal sword. Its blade is able to mesh and form into any sort of design that Max's will can muster. As a sidearm, Max prefers a Sig Sauer P226. Maybe only because Michael Westen likes them, but.. That's confidential.


Friends
Viewing 12 of 43 friends
Journal
The Mind of Mitchell Toolen. ( A Musical!)
Scotu M-Sot Fiotu!
a brief description of my day (or week, depending on how bored/ homework I have.). I might even write part of the final fantasy fanfic I have... maybe.
Multimedia
Signature
My fallen enemies and forgotten lovers outnumber the stars in the sky!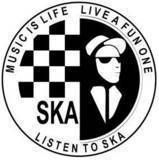 GamerTag - Maelstrom Tear PSNID - StrwBryBlondKun