About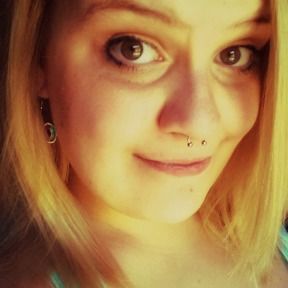 My name is Holly.
I'm 25.
I live in the US. (Ohio)
I have a beautiful 4-year-old son named Ryan. [Special needs; Severe Autism

]
I'm married. [together November 2011, married June 2013].
I'm a mildly-ill pup, but it could always be worse. [Moderate ADHD, Mild OCD, severe PMDD]
I lost my job October 2013. It's a relief, because I was miserable there. And when my son's severity of his autism came into play, I'm thrilled I'm not working.
College - Business major; May go for bachelors for Psychology? Early Childhood Development?
Favorites are in the 'interests' section to your left.
Personality:
-Bubbly
-Happy
-Talkative
-Random
-Extremely forgetful (but not with dates & names)
-Very isolated when hormones hit
-NEVER serious
Addictions:
-Sweet Tea
-Dragonball Z
-Cigarettes
-Internet
Friends Requests:
Open
/Closed
Guild Invites: Open/
Closed
PMs:
Open
/Closed
Friends
Viewing 12 of 14 friends
Journal
Maternal Muffin's Life Adventures
Multimedia