Guilds
SONG OF THE TIME BEING!
Midnight Show by The Killers
Marichosa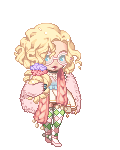 Last Login: 03/29/2015 8:57 am
Gender: Female
Birthday: 05/03
Equipped List
Interest Tags
Favorite Movies/Anime
Favorite TV Shows
Favorite Reads
Favorite Music/Bands
Hobbies/Interests
Stuff I Really Want But Lack The Cash To Get
About Me
[align=center]Hey, I'm Alexa and I'm actually a huge nerd.

Hit me up for an RP.

Hit me up for a chat.

Hit me up if you wanna fight in the parking lot at Denny's.

My Aquarium
Signature